2022 Hospital/Clinic Summit: Family Centered Care Sponsorship
This event will be held as a virtual event.
Terms and Conditions: All conference sponsors and exhibitors must be WHO Code Compliant.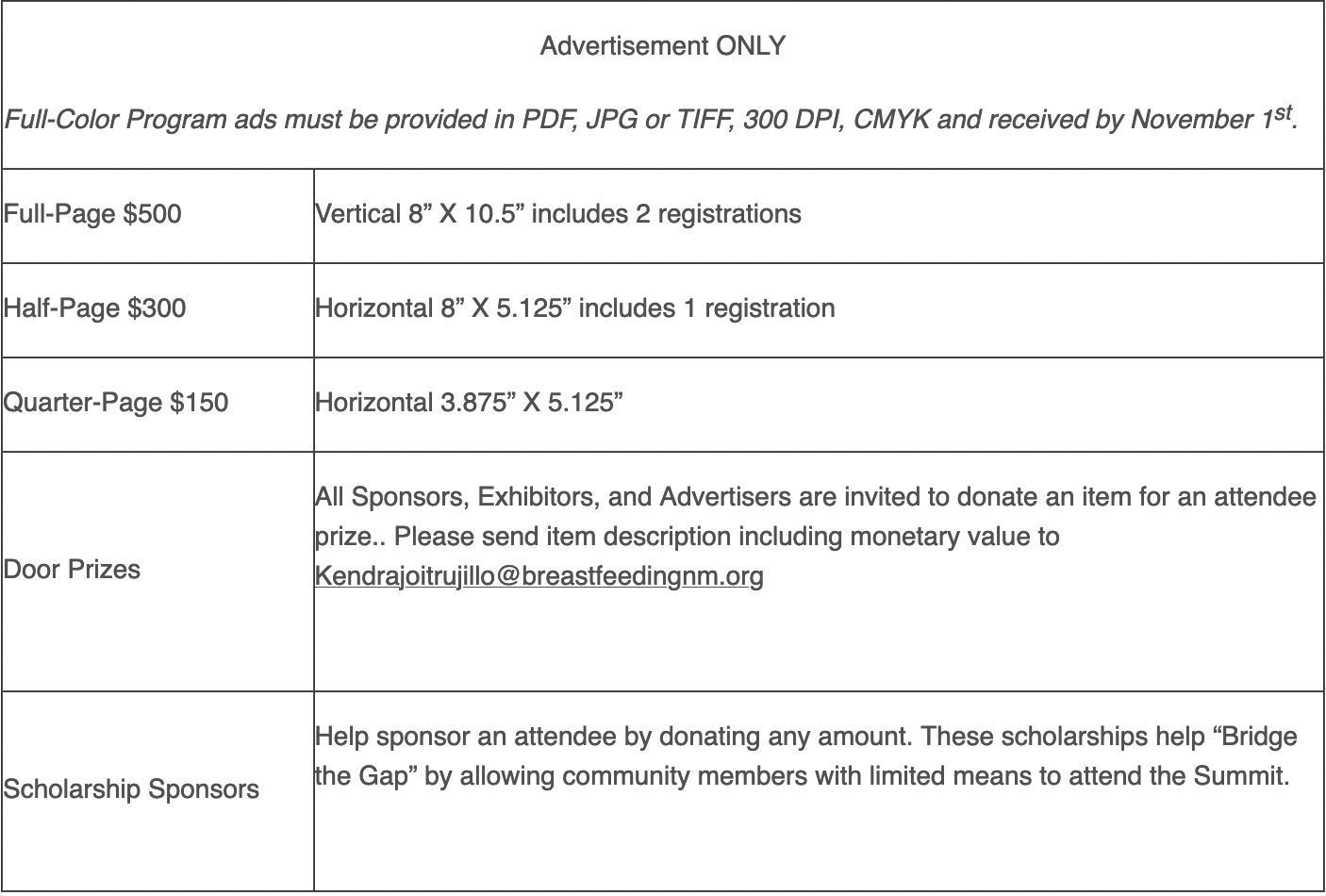 To pay with a purchase order or a check payment email contact@breastfeedingnm.org.
Notice of cancellations MUST be submitted in writing to the NM Breastfeeding Task Force at least two weeks prior to the conference or the full exhibit fee will be charged to the organization named above. There is a $40 service charge on all cancellations.