Feeding Through Generations: Virtual Cooking Show
Thank you to everyone who joined us for our first ever virtual cooking show! 
If you were unable to join us, you can watch by clicking the video below!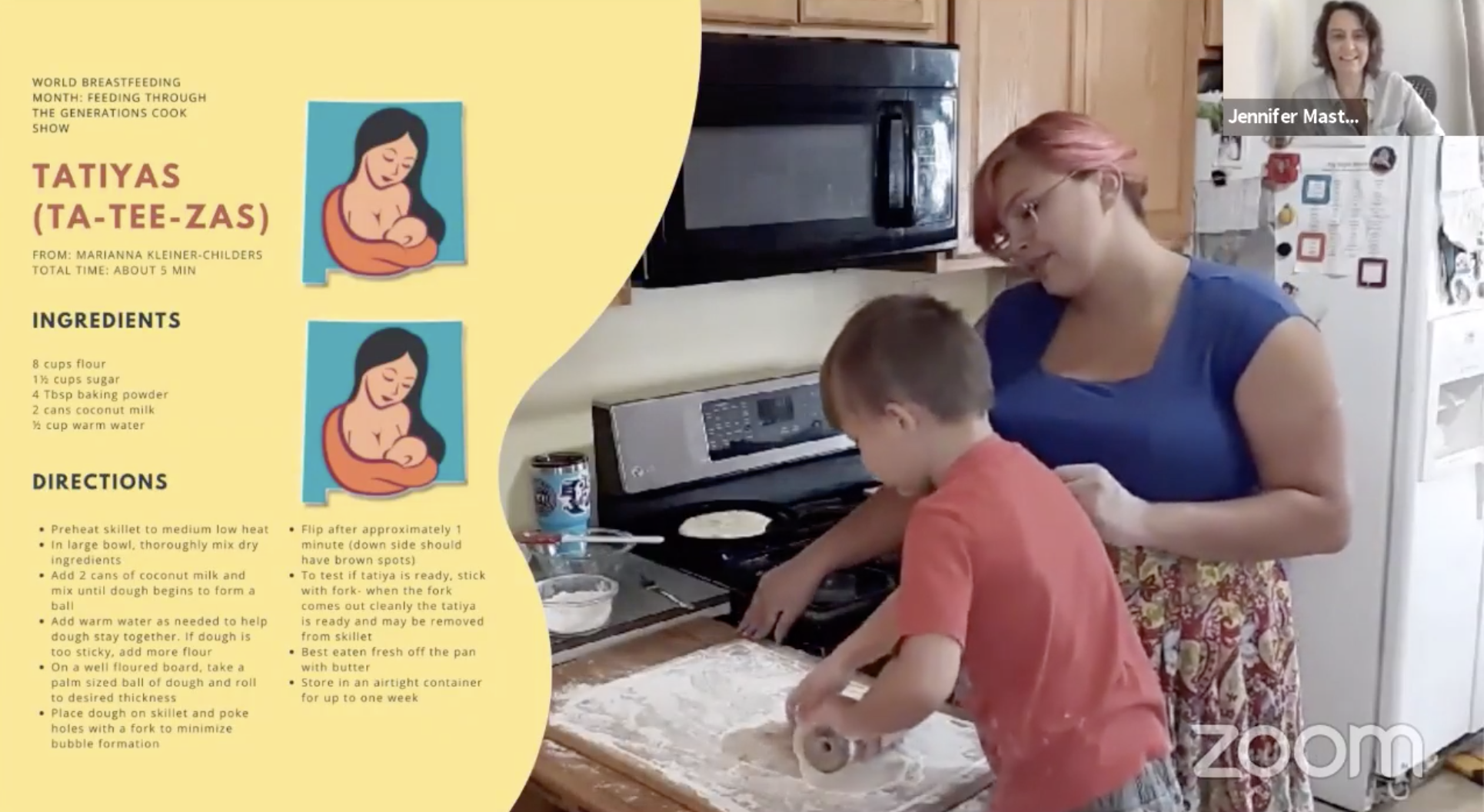 Nourishing our bodies, sharing meals, and coming together is so important for all of our families. In honor of World Breastfeeding Month and acknowledging the importance of human milk as our first food, NMBTF staff will be sharing their favorite family recipes and showing us how to make them.  By sharing our favorite meal practices, including our knowledge of breastfeeding/chestfeeding, we are able to utilize generational knowledge and traditions. For many of us, mealtime is a chance for us to create new traditions with our families and to teach our young people how to care for themselves - no matter their age.
TATIYAS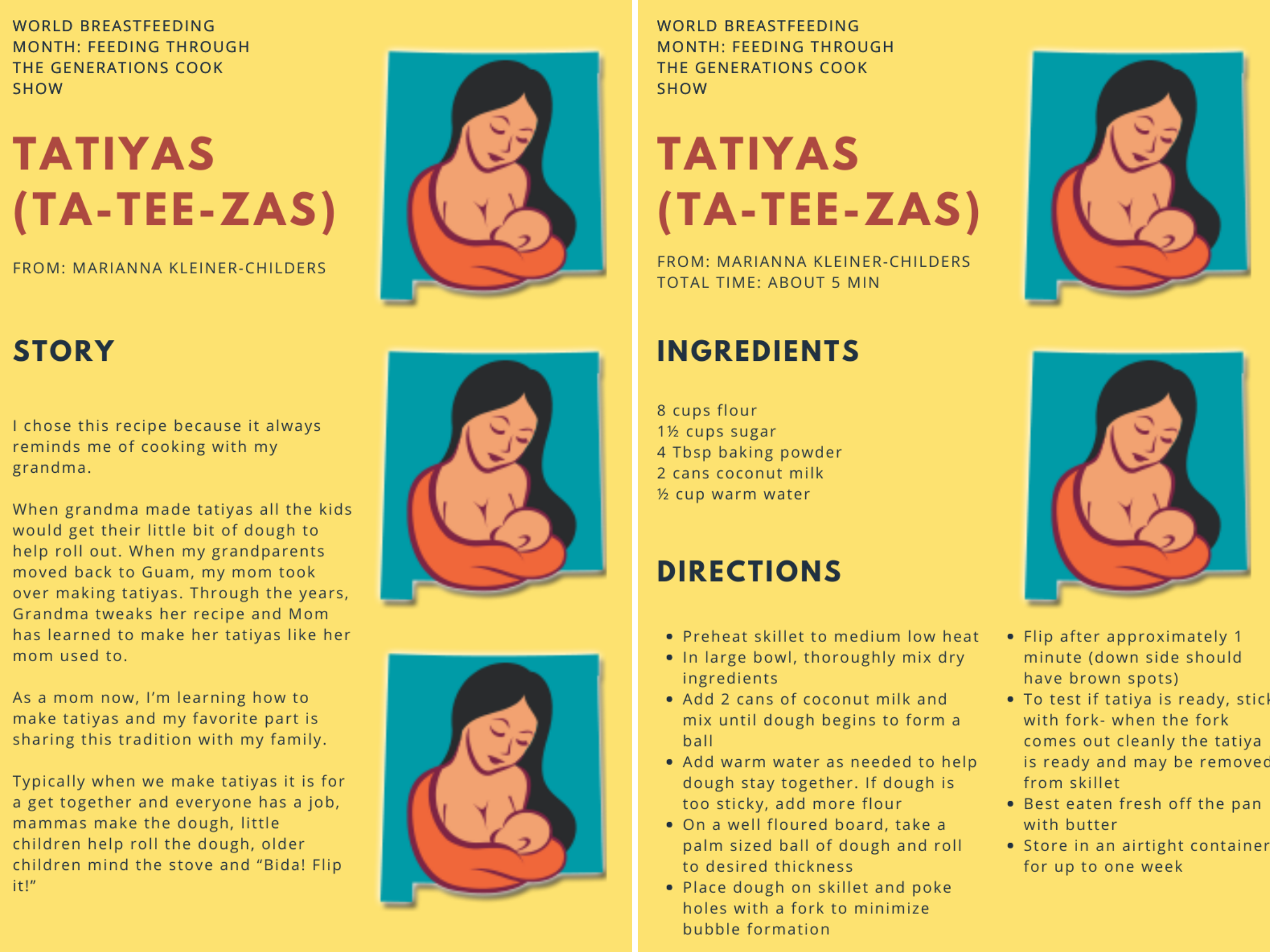 MARGARITA COCKTAIL & MOCKTAIL
TAHINI DRESSING & PECANS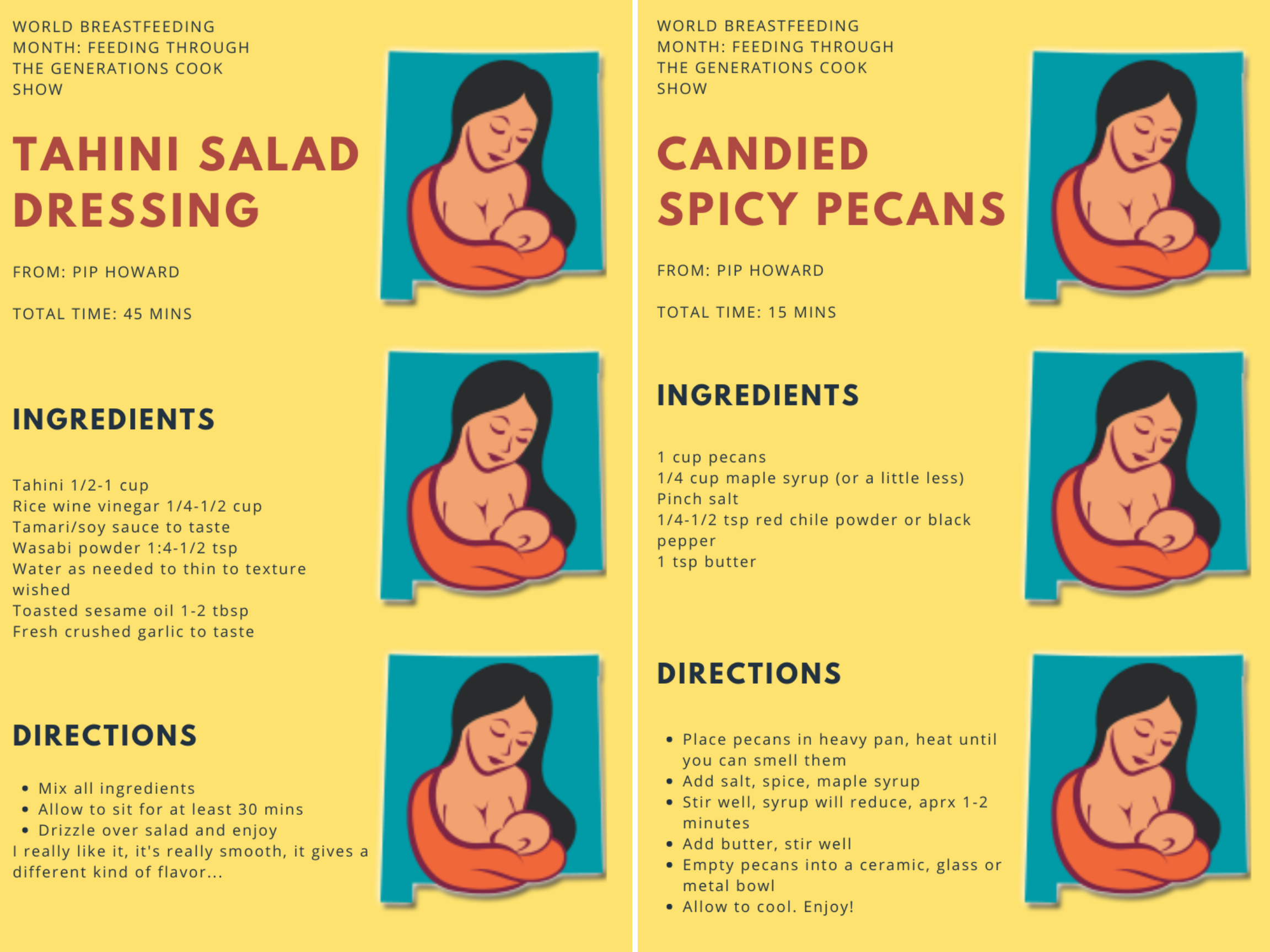 FEAST DAY STEW & POUND CAKE