Black Breastfeeding Week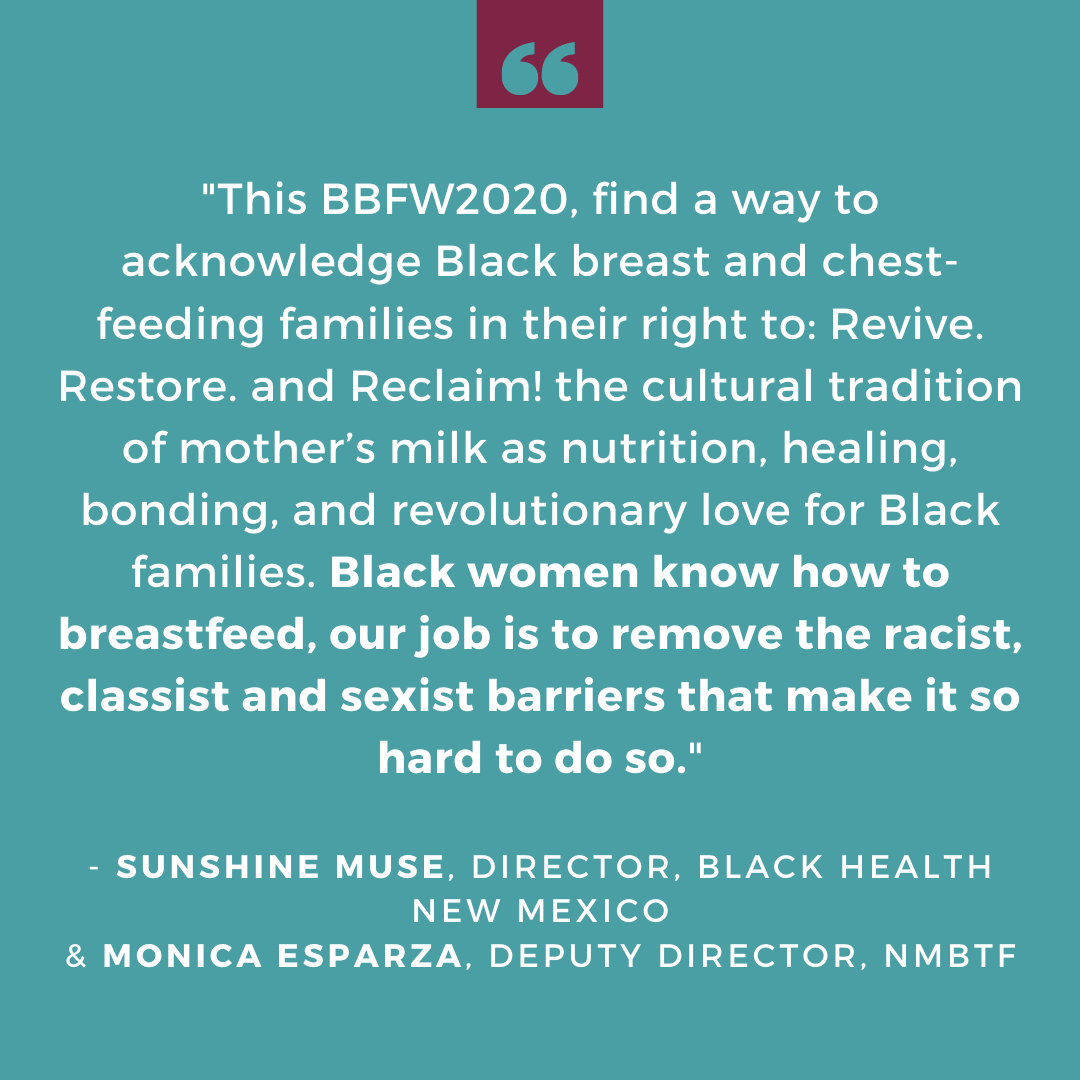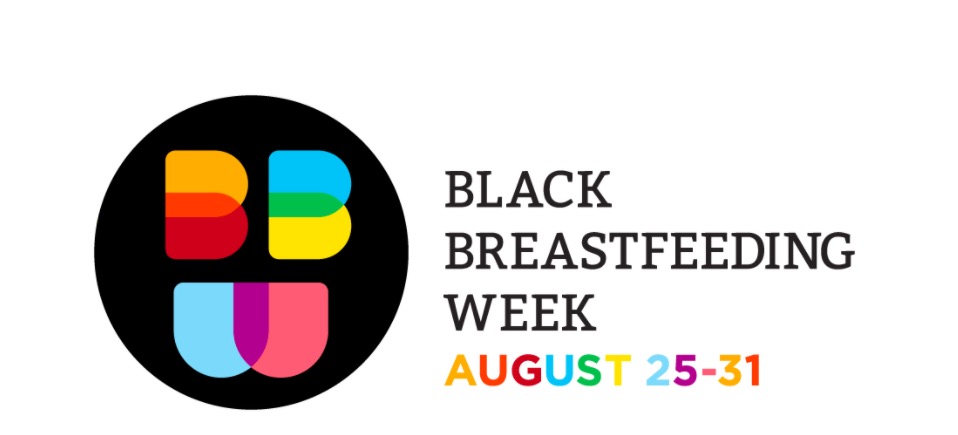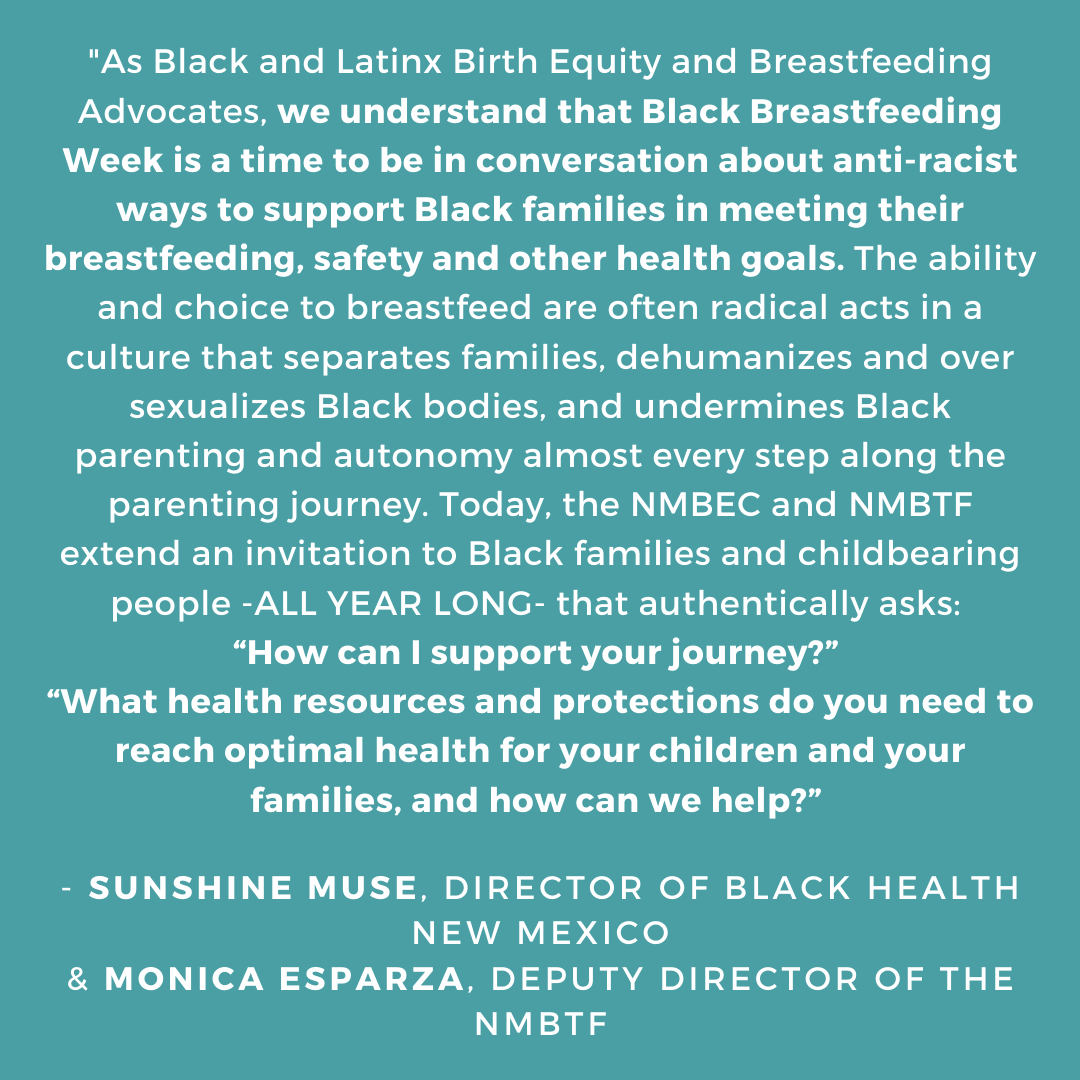 Here are a few events hosted by our national partners to explore and address these issues:
What Is Black Breastfeeding Week?
Black Breastfeeding Week was created because for over 40 years there has been a gaping racial disparity in breastfeeding rates. The most recent CDC data show that 75% of white women have ever breastfed versus 58.9% of black women. The fact that racial disparity in initiation and even bigger one for duration has lingered for so long is reason enough to take 7 days to focus on the issue.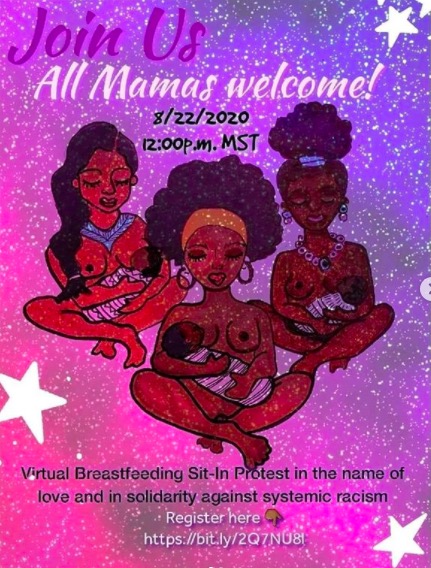 Join Mama's Leche on August 22nd at 12:00 PM MST for a Virtual Breastfeeding Sit-In Protest in the name of love and in solidarity against systemic racism!
During this protest, Mama's Leche will offer a read-aloud of Mama's Leche, their bilingual children's book, and will hear wisdom from a sister circle of panelists, including NMBTF's Monica Esparza!

Mamas make the world go 'round. Remember, #georgefloyd called out for his mother before he died. The world needs more Mama's Leche (mother's milk)....in other words, the world needs nurturing, healing, motherly love.
From The New Mexico Birth Equity Collaborative:
The New Mexico Birth Equity Collaborative (NMBEC) is pleased to join the New Mexico Breastfeeding Task Force (NMBTF) in celebrating and acknowledging Black Breastfeeding Week 2020. To better understand why we need a Black Breastfeeding Week or to learn more about the efforts click here.  
Together we have understood and continue to understand that breastfeeding is a tradition of Black and African people that has been severely impacted by racism, colonialism, slavery, systemic disruption of families and inequities and healthcare and health outcomes. For many Black parents, breastfeeding is more than a choice, it is a revolutionary act.
We want to see this change. As Black and Latinx Birth Equity and Breastfeeding Advocates, we understand that Black Breastfeeding Week is a time to be in conversation about anti-racist ways to support Black families in meeting their breastfeeding, safety and other health goals. The ability and choice to breastfeed are often radical acts in a culture that separates families, dehumanizes and over sexualizes Black bodies and undermines Black parenting and autonomy almost every step along the parenting journey. Today, the NMBEC and NMBTF extend an invitation to Black families and childbearing people -ALL YEAR LONG- that authentically asks: "how can I support your journey?" "What health resources and protections do you need to reach optimal health for your children and your families, and how can we help?" 
We stand in solidarity with local and national Black led organizations in cheering our Black sisters and childbearing people on for our/their triumphs, vision, audacity and brilliance! This BBFW2020, find a way to acknowledge Black breast and chest-feeding families in their right to: Revive. Restore and Reclaim the cultural tradition of mother's milk as nutrition, healing, bonding and revolutionary love for Black families. 
Black women know how to breastfeed, our job is to remove the racist, classist and sexist barriers that make it so hard to do so.
In solidarity,
Sunshine Muse, Director, Black Health New Mexico
Monica Esparza, Deputy Director, New Mexico Breastfeeding Task Force
Both: Proud members, The New Mexico Birth Equity Collaborative